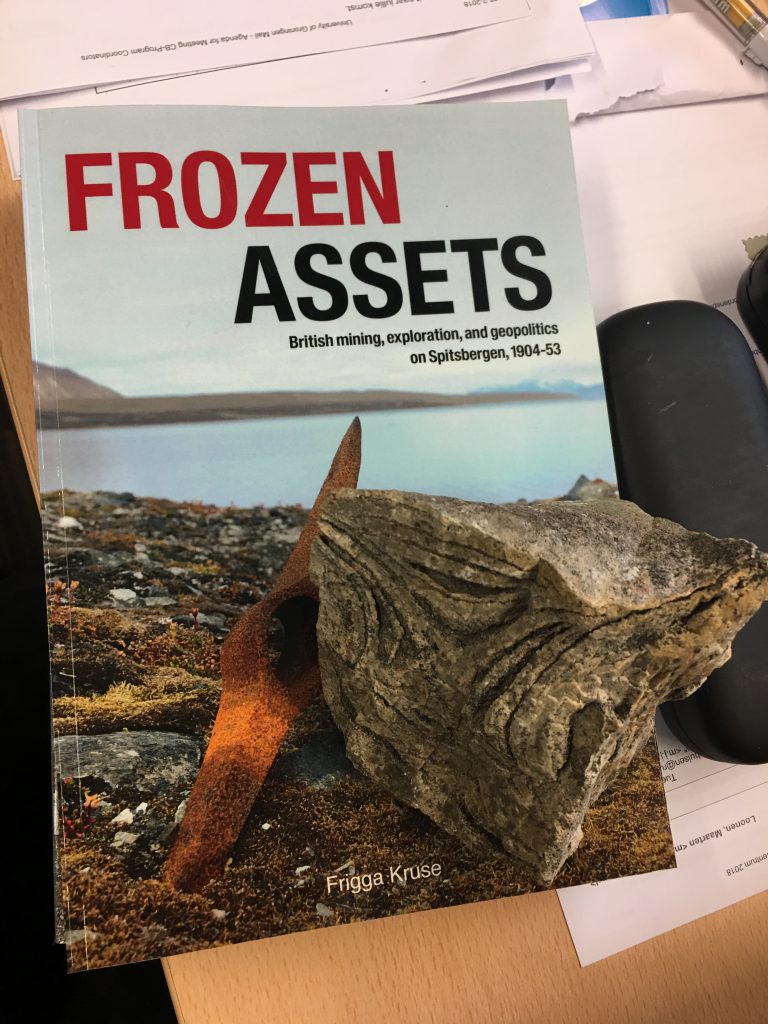 Research material: Arctic Centre, University Groningen*
Die müdigkeit kommt, artistic research on Spitsbergen, 2018
In the position of second mate on board of sailing vessel Noorderlicht I sail around the islands of Spitsbergen. I use free time for an artistic research that focuses on the finiteness of this landscape in its current climatic form; based on personal finds, archaeological studies and technology that measures transience*.
The research focuses on the use of raw materials with regard to climate change. Exploitation of coal is one of the main activities on Spitsbergen. The very first loads were transported by sailing ships. Furthermore I look for beacons that claim and measure land.
As a working title for this journey I use the last words of my father, steelworker in the coal mine industry of Germany, die müdigkeit kommt. With this title I refer to the limitations of the earth and personal vulnerability. 
*Tutor and ecologist Maarten Loonen from the Arctic Center (University of Groningen, NED), listens to questions to prepare this research. He provides insight into the complexity of measurement data that predict a shared future perspective.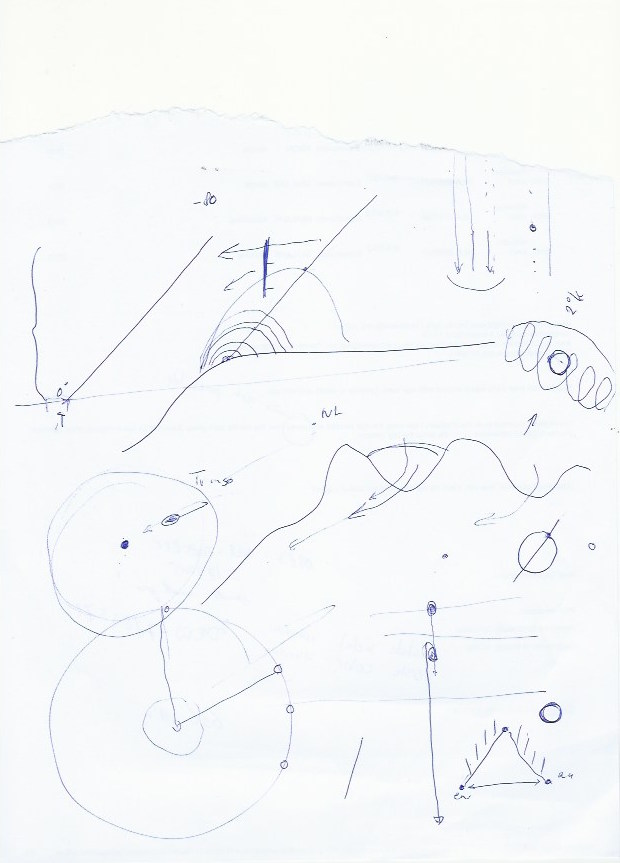 Movement of ice landscapes, sketches by Maarten Loonen